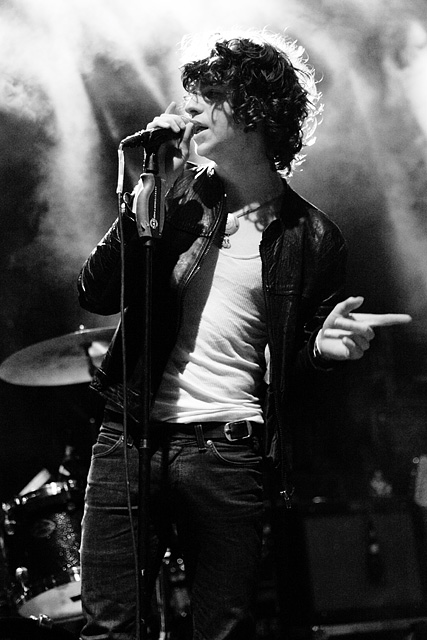 Yeah, I really agree with The Trick and even
MOKB
(that's a first!). The "Young Folks" cover is drab and boring. Try not to judge The Kooks based on this, though. Their last album was gold and their new album, although not terribly innovative in any way, is full of fun pop tunes.
Here they are redeeming themselves with a tune from
Konk
.
[mp3]
The Kooks - Always Where I Need To Be
If you want to talk about a "shoulda known better" cover, listen to this abomination that
The Constantines
and
Feist
put out recently. Their cover of Kenny and Dolly's "Islands in the Stream" is unbearable! Blech.
So listen to it here... if you dare.
[mp3]
Constantines and Feist - Islands in the Stream